Maintenance
Pressure Washing
---
---
Siding requires frequent maintenance such as pressure washing with water. Green spots left by lawn moving, bugs, and dust are some common maintenance issues. Loose nails, falling off clapboards, and cracked joints must be fixed immediately.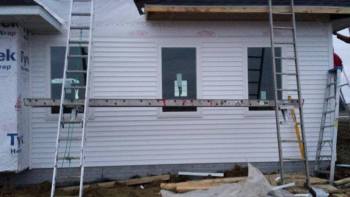 ---
Mild soap, bleach, and water can be used to clean the siding of any black moldy spots. Care must be taken while cleaning and avoid peeling off any existing material. Any problematic areas can be marked off to get it checked by the siding contractor.
Caulking
Caulking of the siding is done frequently to fix the gaps and cracks. Any leaks in the joints or missing shingles must be fixed to prevent any further moisture and algae build up.
---
---
Expert contractors who are familiar with the installation and maintenance procedures can help customers save money and time.